Present employees, virtually, on any media
Buyers trust people, such as a person like themself, or a regular employee.
Prodii enables organisations to visualise and populate on their homepages their organizational structure in unified employee profiles.
With the Prodii interface you can post approved content about employees in an efficient, constant and controlled way.
From small teams to big organisations
Prodii makes it easy for organisations to motivate their employees to keep their CV updated on the intranet and home page.

In control of content
Prodii offers you an easy way of managing content, employees and the organisational structure.
A customisable template controls the employee content and how the page looks. You control who are present on the homepage – just switch on/off.
You are behind the wheel
You only have to ask your webmaster once – and that is to get the content up and running – a 15 minutes "piece of cake" task.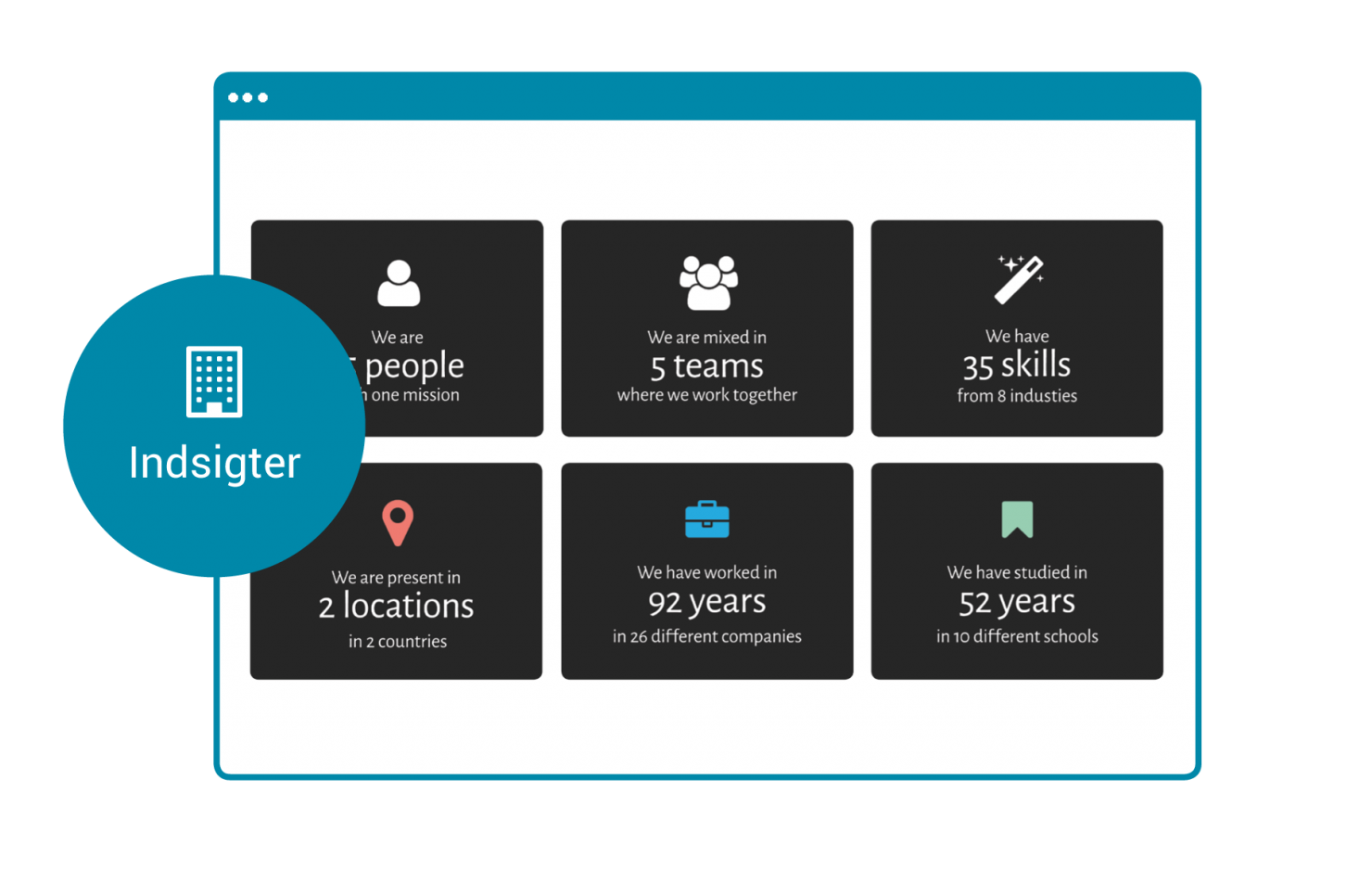 Everyone ads value
Prodii aggregates approved professional employee data into unified profiles.
Organisation
An aggregated company profile and collections of teams and people profiles
Teams
An aggregated team profile and a collection of people profiles
People
A single profile

Personal data ownership
The employee decides how to fill out the template.
The fast and easy way is to import data from social media.
As an alternative the employee may enter the required information in the template.
In both cases data in a profile is managed by and owned by the profile owner.
Our service is the product, not you!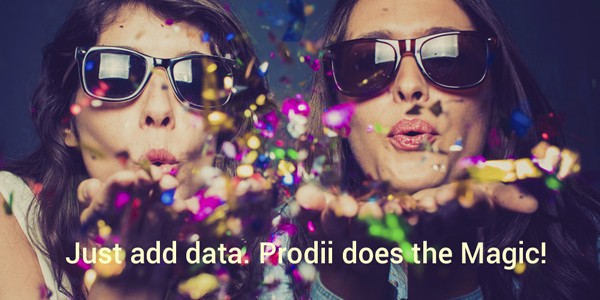 Prodii is a service that enables
organisations to collect professional information about employees
people to reuse and share professional content from social media
We believe our innovative way of allowing organisations to manage employee data in one place and publish selected content on an online media has a true value.
Such as saving a lot of time while getting a better output. And we believe that's worth paying for.
Data policy
No advertising
No replication or use of data without user consent
No external 3rd party
Hosted in Germany/ European data law
Data Awareness and Data Management
Hi!
I am Marianne Steen, founder of Prodii. I want to ensure you about our intentions and respect for your data.
Prodii is a service for telling who you are professionally. Our mission is to make you look your best and to create a win-win-win situation for the company you are working for, the people you are working with – and yourself.
Personally I am very concerned about privacy. Prodii is not a #privacybydesign service – but is a service you can use to promote your digital professional identity and in this sense suppress private data.
I am co-author of License2Share.dk (download e-book for free, Danish only) – a non-profit project for teenagers (and their parents and teachers) on how to prepare the digital future.
I have lived more than half my life off-line, having enjoyed the privilege of a childhood and adolescence with a lot of freedom and without surveillance from parents, media or governments. Think about it – in just 20 years this may be all forgotten because we have all gotten used to "unprivacy"…
I enjoy the connectivity in my professional digital life, however, I guard my personal privacy.
Prodii is for your professional digital life!
Marianne Steen, Febr. 2015
Prodii for Professionals
In a Global, Connected World
Relations are your key to success
People relate to people
Relations are grown online
Social media and networks are constantly increasing the number of people we interact with and are great for networking, making new connections and keeping in touch.

To grow your business, however, it is not only how many people you are connected to; Successful business relations depend on how well you know the connections that are most important to you!
Show Who You Are; Know Who you Meet
When you know, you understand.
When you understand you see possibilities.
Imagine what you were able to do if you could easily identify the knowhow and capabilities of your work relations – and they were able to identify yours:
- In customer relations: What can we offer you? How can we help you?
- In an organisation: Who could you learn from? Who could you mentor?
- At conferences: Who is the speaker? What kind of audience am I speaking to?
- At meetings: Who am I going to meet?

Prodii Helps you Shine Online
With a Prodii profile you can proactively provide companies with a collection of your professional activities, skills and experience.
Take Advantage of the Work You Have Done
- Oh no – you may think, - I don't want another social media to manage. I can hardly find the time to update my current media.This is exactly our point and the reason behind our smart way. You have already spent time on your social media profiles so why not reuse this information for other purposes?No upload of documents and no retyping is required. All you have to do is connecting your social media profiles - and Prodii will build a complete professional profile showcasing your professional activities ensuring a rounded presentation of who you are and what you do.
We Care About Your Data
You might get worried about what kind of information we import and what we do with this information. We are here to make you look good, to empower you professionally and to enable you to activate data that belongs to you. We do not keep, store or sell your data for other purposes. If you want to leave, you don't have to ask. Delete your profile - and we delete all data that belongs to you.
Share and Publish
A Prodii profiles makes you presentable and available online; Publish your profile on a vanity URL and embed personalized info graphics on your home page.
Join or Host a Team
A Prodii profile is free. All Prodii members can host a team. As a host you invite your guests/ team members. By joining a team, the invitee accepts to exchange professional information with other team members.
Dynamic info graphics by Prodii
Start the video for a quick view. To get your own and personalized info graphics - just connect your social media profiles to Prodii.com - and let us do the magic!
Prodii for Teams and Organisations
Team Up and Share Insights
Team up with your co-workers, network relations or meeting attendees to share and compare skills and knowhow.
Each team member contributes to the team by sharing selected data from their social media profiles. Prodii merges single profiles into aggregated team and company profiles.
Don't send your customers away to meet your employees
Imagine an updated, inspiring, personal yet professional company page, presenting your skills and employees, based on data from your employees social media activities integrated on your company home page. Visible for customers, job seekers and search engines. And implemented instantly.
When your employees are your strongest asset, Prodii is your solution for presenting who they are and what they do.
On Your Homepage.
Prodii easily transforms social media data into unique and customised people-, team- and company presentations without any need to retype or reenter content. Content is moved seamlessly from social media, and presented on your webpage.
No Installation required. Just Go!
Prodii requires no installation, is easily managed and puts team managers and business owners behind the wheel.
Team Profiles and Team Info graphics
Start the video for a quick view. To get your own Team Profiles - create a profile on Prodii.com, become a Team Owner and invite people to your team.
Create your own profile Get started